CircuitGizmos provides products for sale that are designed and produced by the creative minds at CircuitGizmos, USBmicro, Amber Waves Electronics, and other fun sources of clever engineering.
Here you can purchase the USBmicro U401 and U421 USB interface that has support for SPI, LCD, 1-wire, stepper motor control, input, and output.
CircuitGizmos sells the Maximite Computer in the form of the CGMMSTICK1 that you can add as a module to a circuit board or you can use it with a solderless breadboard. The Maximite runs BASIC and supports a display on VGA. A keyboard can interface to the Maximite as well as I2C, SPI, and serial devices.
CircuitGizmos also sells the unique USBPIR USB motion detection module and home automation and security software made to work with these devices. Other CircuitGizmo items include the DS1822 temperature sensor, relays, LEDs, resistors, project boxes, small screw terminals…
USB PIR Motion Detector in tiny box
CGUSBPIRTINY1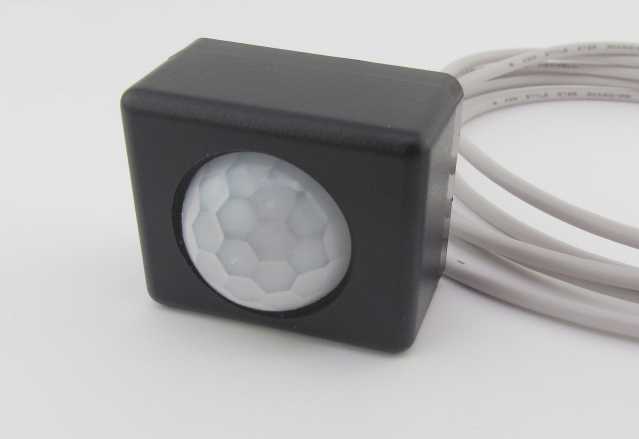 USB PIR Motion Detector Passive Infra-Red Module in a tiny enclosure
The CGUSPPIR module assembly is a motion detector that identifies as a U421. The module detects changes in the field of infra-red that it "sees", and interprets that as motion. The sensor has a range of about 20 feet.
The PIR module performs a self-calibration on powerup that lasts up to 40 seconds. During this period it is important to provide the sensor with as little motion or change in environment as possible.

Read Port A bit 5 in order to read the PIR status. The pin is normally low, motion makes it momentarily high.

For software examples, see www.usbpir.com
$42.99 (USDollar)
In stock